With beauty and practicality already established in our undershirt, the other factor was fabric. Here is why TENCEL™ Modal is our fabric of choice.
Breathable

Leaves the body comfortable and ventilated whilst preventing
excessive sweating and maintaining a fresh and dry feeling.

Moisture-wicking

Helps to keep the wearer dry and comfortable during physical
activities or in warm conditions.

4-way stretch

The exceptional stretchability allows the fabric to move with the body in multiple directions, providing a high degree of comfort and freedom of movement.

Biodegradable

Has the ability naturally to break-down and decompose into organic matter over time when exposed to environmental conditions like moisture, heat, and
microorganisms.

Certified Safe (Standard 100 OKEO Tex)

One of the world's most widely recognized labels for textiles tested for harmful substances. It ensures that the TENCEL™ fabric has undergone rigorous testing for those.

Temperature Regulating

Responsive to changes in environmental conditions, such as temperature and humidity, and providing a balanced and regulated microclimate for the wearer.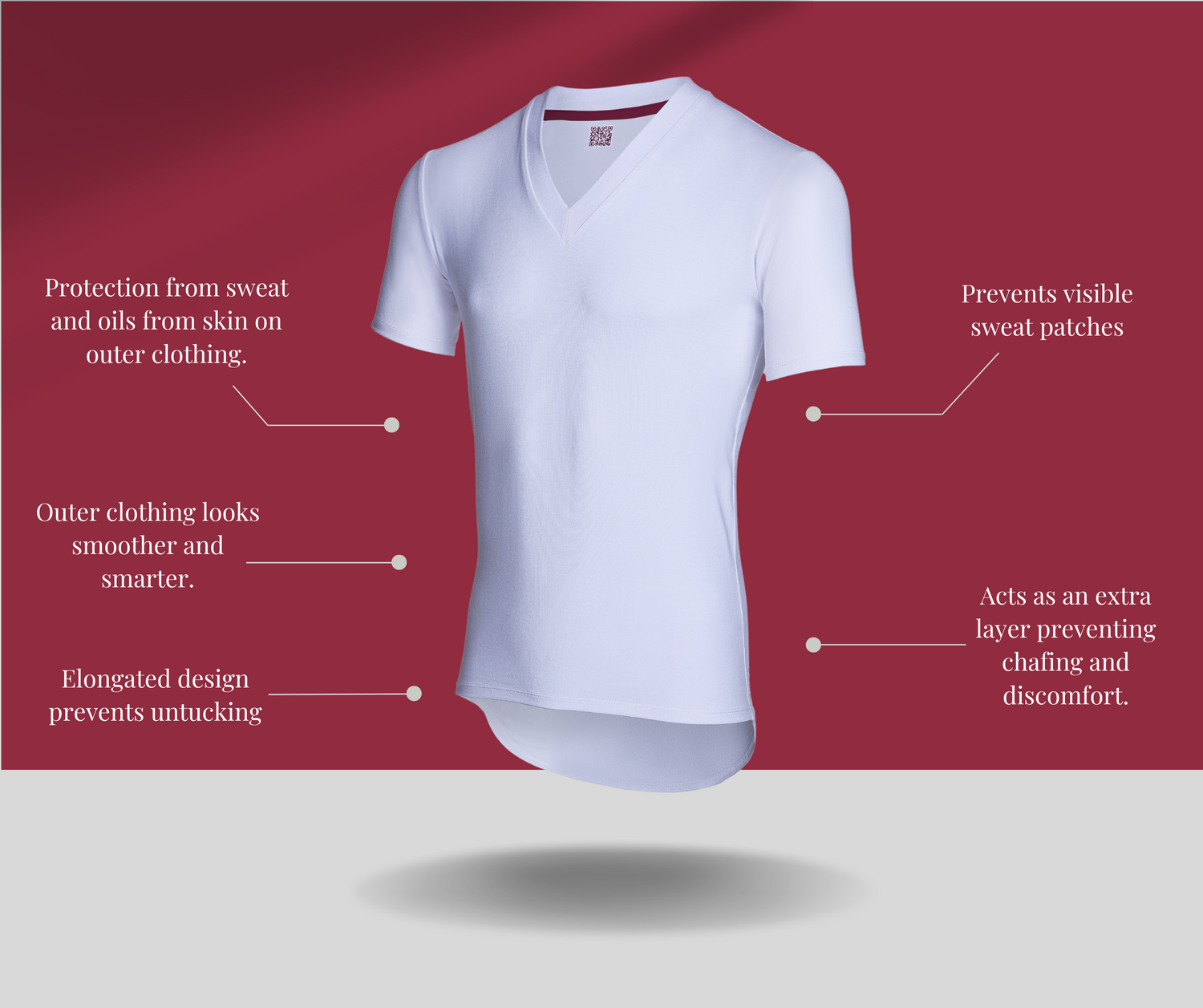 Reasons to wear our undershirt
Wearing undershirts can provide benefits, both in terms of comfort and practicality.
TORSO
Garment Care
Here are some tips on how to take care of your undershirt.
Collapsible content
Gentle Wash

High temperature washing can cause Tencel to fuzz and pill easily resulting in a peach skin velvet-like effect.

Hence, it is preferable to clean Tencel through hand washing or a gentle machine wash cycle 30°C
Don't soak

It is advisable to avoid excessive soaking or prolonged washing in order retain the fabric qualities of the undershirt and to avoid pilling.
Air Dry

Drying Tencel using a tumble dryer and twisting it can lead to yarn breakage due to its rigid nature. The recommended approach is to air dry your undershirt.